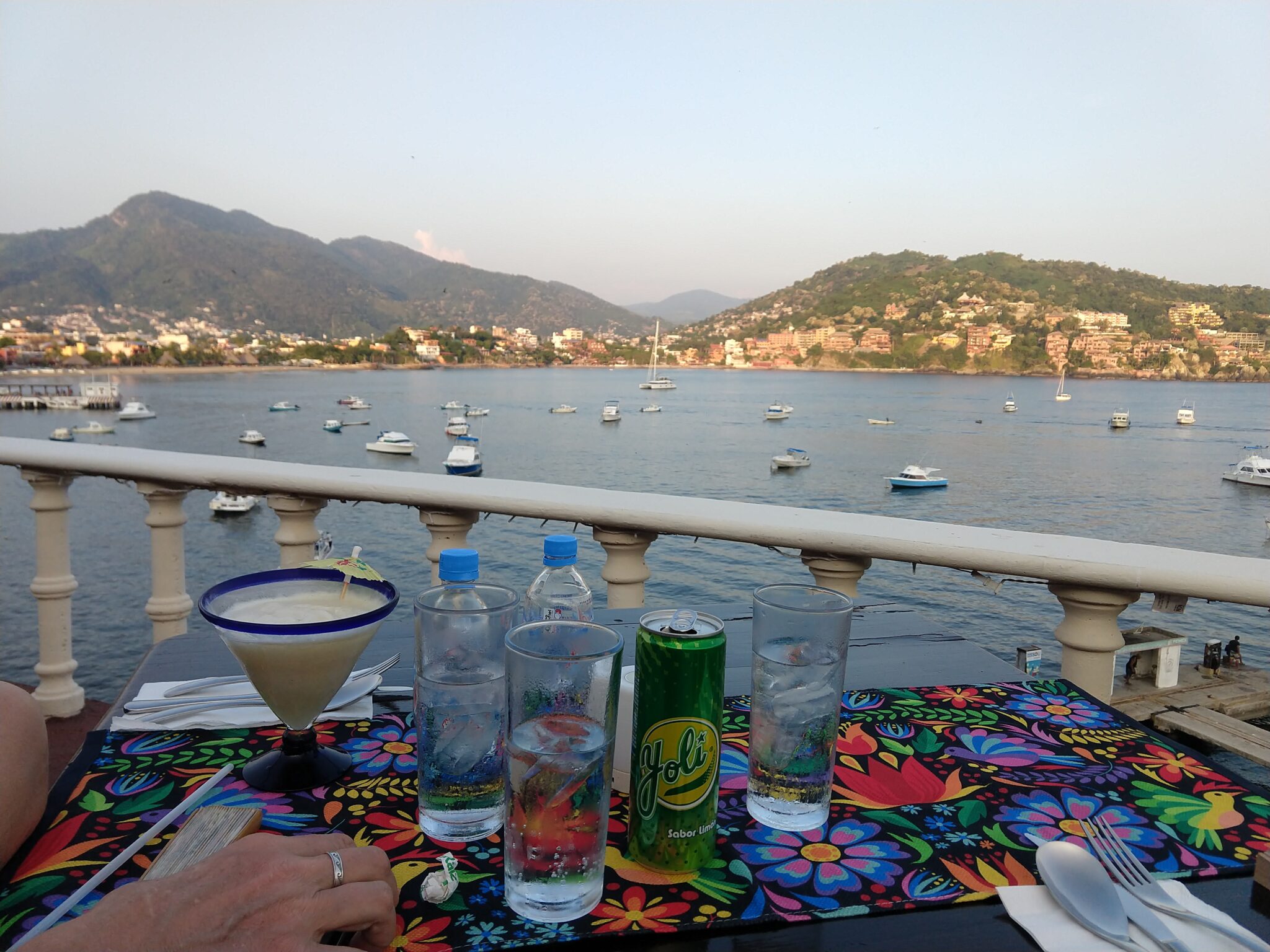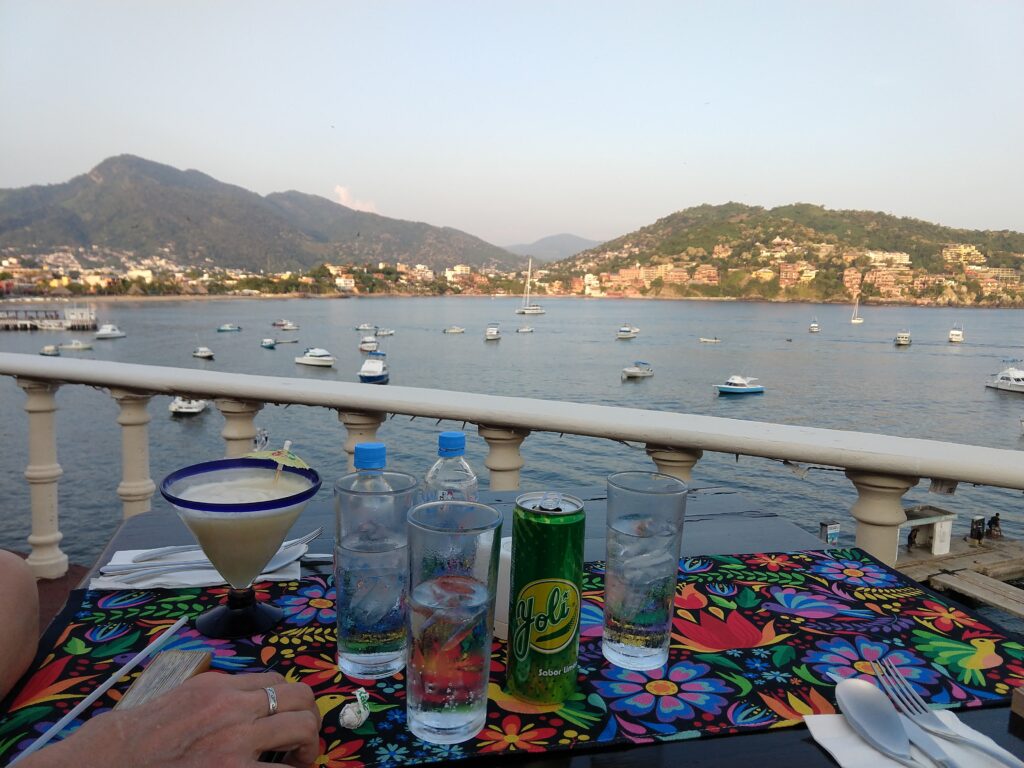 Zihuatanejo Sunshine! After two-plus full years of working crazy hard, we finally took a real vacation!
We went to beautiful Zihuatanejo Bay, which is situated on the gorgeous tropical west coast of Mexico, about 100 miles north of Acapulco. Although not as well known (or touristy) as its more popular sister vacation destinations, Zihua (as the locals call it), is a little slice of paradise tucked in among the coastal foothills of the majestic Sierra Madre.
We stayed at a lovely private home above the bay, with incredible views of the Bay and the picturesque town of Zihua. On our last day there, we took a sunset cruise to Ixtapa with our friends on the supersmooth catamaran "Picante".
To all of you who asked – yes, there was lovely relaxed beach time and fruity drinks with parasols!