Discovering → Analyzing → Refining → Solution
Soesbe Financial is a fiduciary fee-only financial planning firm.
This means we sell no products and receive no commissions, which frees us to provide completely unbiased professional advice.
Our passion is helping people improve their lives; we do this by helping guide your decisions about money. It's like having your own personal Chief Financial Officer! We pay special attention to your individual needs, systematically work through our Proven Process, pride ourselves on delivering effective, actionable results, and adhere to strict fiduciary ethical guidelines.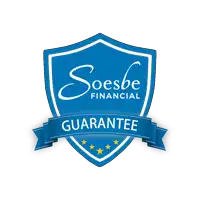 Our Guarantee:
We will never sell you products.
You will achieve clarity about your money.
Please browse our service areas to learn more about how we can help you, and check out the Services Comparison Chart below for a quick overview of features.
---
For current service prices, please visit our Transparent Pricing page.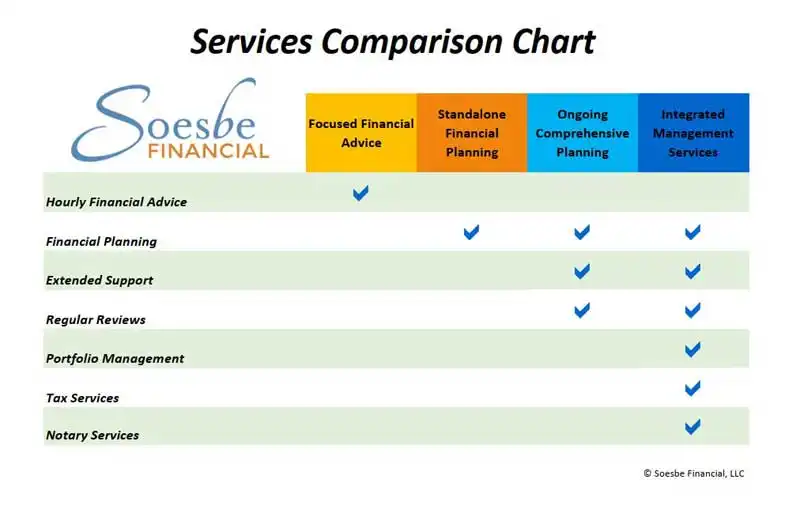 Ready to move forward?
Contact us today to schedule a meeting.