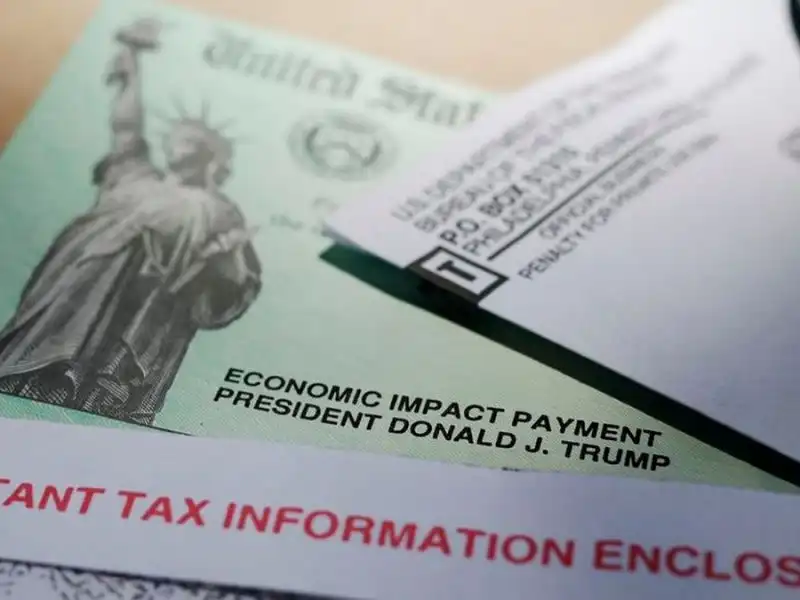 Now that Congress has passed a last-minute Covid-19 relief bill, folks will start receiving assistance funds. And that means scammers are primed and ready to take as much of those funds as they can. Here's an excellent article by Megan Leonhardt at CNBC that outlines the most common scammer tactics:
---
5 common stimulus check scams experts are warning consumers to watch for
by Megan Leonhardt @MEGAN_LEONHARDT
Americans lost over $211 million to Covid-19 scams and stimulus payment fraud, according to the Federal Trade Commission. Since January, the agency has received over 275,600 complaints.
While fraud activity is down from the highs recorded earlier in the year, it will likely pick back up now that President Donald Trump has signed the $900 billion pandemic relief package, the Coronavirus Response and Relief Supplemental Appropriations Act of 2021.
That's because the legislation includes provisions for a second round of stimulus payments, up to $600 per individual, including dependent children under age 17, if you're an individual who earned less than $75,000 ($150,000 for those married filing jointly) in 2019. Stimulus payments start to phase out if you earned more than that, stopping completely for those with adjusted gross incomes of $87,000 or more ($174,000 for married couples).
The IRS is expected to initiate direct deposits of stimulus payments before Thursday and send out paper checks and debit cards by Jan. 15. And while Trump signed the relief package slightly later than expected, a senior official told CNBC on Monday that the payments will go out on the same timeline.
Yet the lingering uncertainty surrounding the second round of stimulus payments creates the "the perfect storm for fraudsters trying to make a dishonest dollar," says Ashley Moody, Florida's attorney general. On Monday, Moody's office put out a notice cautioning the public about the increased potential for scams.
"Scammers are always looking for new opportunities, like the passage of another round of federal stimulus, to rip off consumers," Moody says.
Here are five common red flags that experts say could signal a stimulus check scam.
1. Unsolicited calls or emails
Spoofing technology has made it easier than ever for scammers to impersonate anyone, including government agencies. In order to protect yourself, most experts recommend that consumers avoid picking up any calls from unfamiliar phone numbers — let them roll into voicemail for further scrutiny.
"I'd be very wary of any inbound emails or phone calls that are supposedly from the IRS, Treasury Department, a state unemployment benefits agency, etc.," says Ted Rossman, a credit industry analyst with CreditCards.com. If you do get a call or message that you think is from a government agency, initiate a separate means of communication, Rossman says. For instance, call the agency back at a number you trust or is listed on their official site, rather than replying directly to a call or email.
If you do answer a call, and it's about your stimulus payment, keep in mind that U.S. government agencies won't ask you to pay anything up front to receive your funds. "Anyone who does is a scammer," writes Jennifer Leach, associate director for the FTC's division of consumer and business education.
Additionally, government agencies "won't call, text, email, or contact you on social media to ask for your Social Security, bank account or credit card number," Leach says. Again, if you receive messages asking for this information, it's likely a scam.

Read the full article here:
https://www.cnbc.com/2020/12/29/stimulus-check-scams-here-are-red-flags-to-watch-for.html