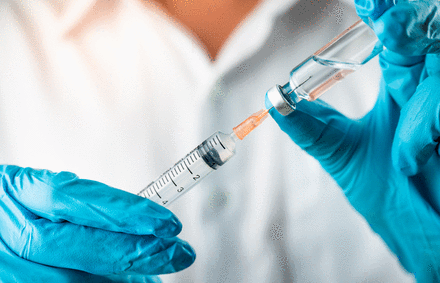 The FDA has approved a covid vaccine for emergency use. Please continue to socially distance, wash hands often, and wear masks around others. This pandemic is no joke.
FDA Takes Key Action in Fight Against COVID-19 By Issuing Emergency Use Authorization for First COVID-19 Vaccine
Action Follows Thorough Evaluation of Available Safety, Effectiveness, and Manufacturing Quality Information by FDA Career Scientists, Input from Independent Experts
Today, the U.S. Food and Drug Administration issued the first emergency use authorization (EUA) for a vaccine for the prevention of coronavirus disease 2019 (COVID-19) caused by severe acute respiratory syndrome coronavirus 2 (SARS-CoV-2) in individuals 16 years of age and older. The emergency use authorization allows the Pfizer-BioNTech COVID-19 Vaccine to be distributed in the U.S.
"The FDA's authorization for emergency use of the first COVID-19 vaccine is a significant milestone in battling this devastating pandemic that has affected so many families in the United States and around the world," said FDA Commissioner Stephen M. Hahn, M.D. "Today's action follows an open and transparent review process that included input from independent scientific and public health experts and a thorough evaluation by the agency's career scientists to ensure this vaccine met FDA's rigorous, scientific standards for safety, effectiveness, and manufacturing quality needed to support emergency use authorization. The tireless work to develop a new vaccine to prevent this novel, serious, and life-threatening disease in an expedited timeframe after its emergence is a true testament to scientific innovation and public-private collaboration worldwide." 

Read the full FDA statement here: https://www.fda.gov/news-events/press-announcements/fda-takes-key-action-fight-against-covid-19-issuing-emergency-use-authorization-first-covid-19