Administrative Assistant to the Financial Planner
(download this listing as a PDF)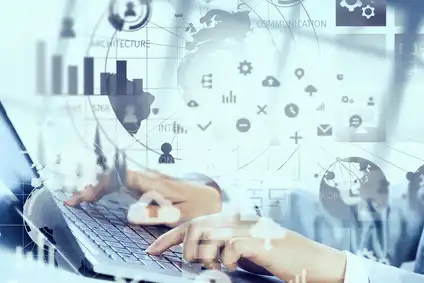 Description:
Administrative Assistant to the Financial Planner
Starting pay ranges between $18/hr to $22/hr DOE
This is a permanent, part-time (20-30 hours per week) position, with possible growth to full-time.
Who we are:
Soesbe Financial is a privately-owned boutique financial services company located in beautiful East Sacramento. Our passion is helping people improve their lives, and we are proud to be able to effectively serve our clients in this way by helping them to align their finances with their goals. Our core values of honesty, integrity and process-driven growth, coupled with our client-focused mindset and positive culture of team players, are just a few of the things that position our company as an emerging leader in the financial planning industry.
What we have available:
A stable entry opportunity for a disciplined, organized, mature professional who needs work hours flexibility and is interested in starting or continuing their career in the world of finance.
What you would be doing:
Providing administrative support to a busy Financial Planner. Key responsibilities include:
• Creating and maintaining client files (both paper and electronic)
• Scanning and organizing records
• Downloading and archiving documents in the Client Portal
• Preparing relevant paperwork for pre-and-post meeting tasks
• Preparing and collecting forms for electronic signatures via DocuSign
• Onboarding new clients into our CRM system
• Scheduling videoconference meetings
• Basic data entry into our planning software
• Basic bookkeeping entry
• Other administrative support tasks as needed
What we need from you:
• High school diploma, some college preferred
• Minimum two years related work in office environment
• Mature, reliable, punctual, team player
• Excellent attention to detail with both written and numeric information
• Ability to precisely follow written and verbal instructions and procedures in English
• Ability to write basic business correspondence in English
• Experience with Microsoft Office and modern Windows computers
• Able to work independently and in a small-office environment
• Strict adherence to company privacy policy and other security procedures
• Drug and background screening required upon acceptance of any offer and before beginning employment
What we offer you:
• Opportunity to start a career in a relaxed atmosphere within a growing segment of the finance industry
• The ability to make a demonstrably positive difference in people's lives
• Begin as soon as possible
• Comprehensive training provided, no throwing you in the deep end
• 20-30 hours per week
• Flexible schedule during normal business hours (M-F, 9-6)
• Starting hourly wage $18 – $22, depending on experience, skills and competence
Please email your resume to careers @ soesbefinancial.com along with a cover letter explaining your interest and highlighting your qualifications.
Soesbe Financial, LLC (CRD # 307384) is an independent full-service Registered Investment Adviser (RIA) and Certified Financial Planner® (CFP) firm offering expertise in every area of financial planning and investment management, including income allocation, risk management & protection, investing for wealth accumulation and distribution, tax management & planning, retirement planning and legacy/estate planning. We have built an excellent reputation as an outstanding financial planning firm that serves the needs of private high-net worth individuals throughout the country. We pride ourselves on our positive culture at Soesbe Financial, and we know that our diligence in hiring only the best candidates is largely responsible for this culture.
Please do not contact our office for additional information and please do not apply unless you meet ALL the minimum qualifications above.
Soesbe Financial, LLC is an Equal Employment Opportunity Employer.