Administrative Assistant
(download this listing as a PDF)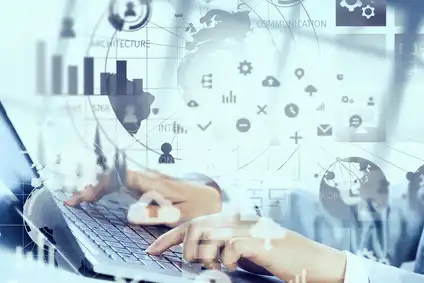 Description:
Full‐time, permanent position (non‐exempt) to provide administrative support for a busy financial planning and investment management office. Duties include general administrative and receptionist tasks with additional responsibilities added as candidate grows into the position.
Who we are:
Soesbe Financial is a rapidly-growing, independent firm focused on fee-only personal financial planning and investment management for high net worth individuals. Our passion is helping people improve their lives; we do this by bringing clarity to our client's finances and helping guide their decisions about money.
Our core values of honesty, integrity and process-driven growth, coupled with our client-focused mindset and positive culture of team players, are just a few of the things that position our company as an emerging leader in the financial planning industry.
What you would be doing:
Providing administrative support to a busy Financial Planning office. Key responsibilities include:
Create and maintain client files
Scan and organize client documents
Download and archive documents in client portal
Collect needed documents from clients and follow up
Prepare client agreements for signature (in‐person or via DocuSign) and verify completion
Answer phone, respond to prospect and client inquiries. Interact with clients who drop by
Schedule and confirm meetings, send meeting reminders
Send client portal access invitations and help clients with basic troubleshooting
Update CRM with new client info and maintain CRM database
Assist in meeting preparation and post‐meeting follow‐up
Maintain tasks in CRM and assist planner with closing tasks
Basic bookkeeping (match bank statements to invoices and receipts)
Receive mail and packages and distribute
Order supplies and keep supplies stocked and tidy
Document processes and assist in improving efficiency of office procedures
Be willing to work within the EOS framework and adhere to our core values and core focus
What we want from you:
High school diploma, some college preferred
Minimum two years related work in office environment
Attention to detail with both written and numeric information
Strong verbal and written communication
Excellent phone skills; friendly, warm and professional on phone
Ability to precisely follow written and verbal instructions and procedures in English
Proficiency using Microsoft Office (Word, Excel) and ability to learn new technology quickly
Able to work independently and in a small-office environment
Strict adherence to company privacy policy and all other security procedures
Mature, reliable, punctual, team player
Interest in serving our niche clientele of older women and LGBTQ community
Drug and background screening required upon acceptance of any offer and before beginning employment
What we offer you:
Base starting hourly wage $20 – $23, depending on skills and experience
Comprehensive procedural training provided, no throwing you in the deep end
Annual compensation review with inflation adjustment and performance-based raise
As responsibilities grow, there will be a corresponding increase in compensation
10 days paid Personal Time Off annually (accrued each pay period)
10 paid holidays annually (New Year's, MLK Day, President's Day, Memorial Day, 4th of July, Labor Day, Thanksgiving, Friday after Thanksgiving, Christmas, Personal Holiday)
Company-sponsored SEP IRA with 3% employer contribution after one year employment
Health insurance premium subsidy
Relaxed attire (business casual when in-office client meetings)
Supervisor with open-door policy and 360o reviews
Occasional company-provided lunches (at office or off-site)
Company-paid snacks & beverages
On-site exercise room available (upon signing of waiver)
Positive and encouraging work environment with awesome teammates!
Please email your resume to careers @ soesbefinancial.com along with a non-AI cover letter explaining your interest and highlighting your qualifications.
Soesbe Financial, LLC (CRD # 307384) is an independent full-service Registered Investment Adviser (RIA) and Certified Financial Planner® (CFP) firm offering expertise in every area of financial planning and investment management, including income allocation, risk management & protection, investing for wealth accumulation and distribution, tax management & planning, retirement planning and legacy/estate planning. We have built an excellent reputation as an outstanding financial planning firm that serves the needs of private high-net worth individuals throughout the country. We pride ourselves on our positive culture at Soesbe Financial, and we know that our diligence in hiring only the best candidates is largely responsible for this culture.
Please do not contact our office for additional information and please do not apply unless you meet ALL the minimum qualifications above.
Soesbe Financial, LLC is an Equal Employment Opportunity Employer.