Paraplanner
(download this listing as a PDF)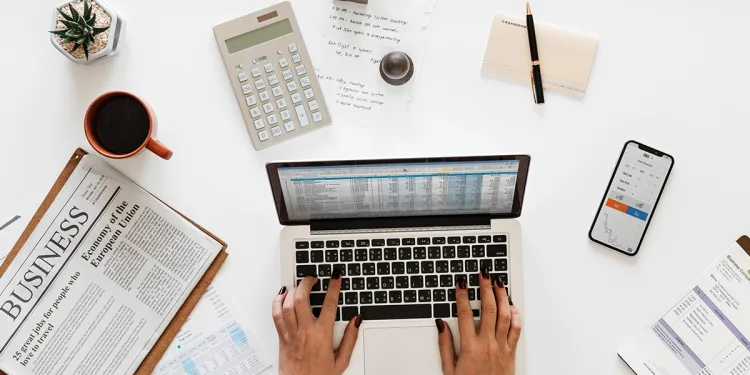 Soesbe Financial is a rapidly growing, privately-owned boutique firm focused on fee-only personal financial planning and investment management for high net worth individuals. Our passion is helping people improve their lives; we do this by bringing clarity to our client's finances and helping guide their decisions about money.
We are seeking a full-time Paraplanner to support our specialized financial planning services. This position is a great opportunity for someone who is newer to the financial planning field. The ideal candidate will be comfortable with analyzing and consolidating client data and is able to work collaboratively with the planner to prepare accurate and informative meeting materials for clients.  While the Paraplanner will have contact with clients, this a not a direct client-facing position, and the person in this role will not be delivering advice.
For the ideal candidate, all administrative assistant responsibilities will drop off after one year. The Paraplanner duties will increase, and there will be an opportunity for future growth into an Associate Planner role.
Tasks may include:
Assist in meeting preparation and post-meeting follow-up
Prepare agendas and reports for client meetings
Sit in on client meetings to observe and take notes
Maintain all tasks in CRM and assist planner with closing tasks
Update financial planning software with client financial data
Communicate with clients via phone, video and/or email, as required
Collect needed documents from clients and follow up as required
Prepare IMS-related forms for client signature
Submit and follow up on IMS forms, assist in troubleshooting NIGOs
Keep client up-to-date on the progress of new account opening and account transfers
Assist in the preparation of quarterly IMS reports
Connect new accounts with our tech stack and keep updated
Confirm trades that have been placed
Assist with other financial planning client service, research, and operational tasks as needed
Document processes and assist in improving efficiency of office procedures
Assist in the client onboarding process
Add new clients to financial planning software, send client portal access invitations
Update CRM with new client info and maintain CRM database
Prepare client agreements for signature (in-person or via DocuSign) and verify completion
Download (or scan) and organize client documents
Schedule client meetings as required
Answer phone and interact with clients who drop by as needed
Participate in our work as a team, including quarterly goal setting, weekly staff meetings and annual retreat
Be willing to work within the EOS framework and adhere to our core values and core focus
Requirements:
College diploma, preferably in Financial Planning or Finance-related
Interest in a career in the Financial Planning field
Minimum two years related work in office environment
Attention to detail with both written and numeric information
Strong verbal and written communication.
Ability to precisely follow written and verbal instructions and procedures in English
High level of proficiency using Microsoft Office (particularly Excel) and ability to learn new technology quickly
Experience with eMoney, Orion, Veo One, iRebal, and/or Wealthbox a plus
Able to work independently and in a small-office environment
Strict adherence to company privacy policy and other security procedures
Mature, reliable, punctual, team player
Drug and background screening required upon acceptance of any offer and before beginning employment
Details:
40 hours per week, flexible schedule during normal business hours (M-F, 9-6)
Annual starting salary $55,000 – $65,000, depending on experience, skills and abilities
Potential bonuses for annual achievement of company goals, attainment of CFP® credential, and other performance-related objectives
Two weeks annual PTO and 10 paid holidays per year
Location: Soesbe Financial, 5250 Elvas Ave, Sacramento, CA 95819
This position is in-office and is not eligible for remote work at this time.
Soesbe Financial is proud to be an Equal Opportunity Workplace. Diversity candidates are encouraged to apply.
Please do not contact our office for additional information and please do not apply unless you meet all the minimum qualifications above.
Please e-mail resume to careers@soesbefinancial.com along with a cover letter explaining your interest and highlighting your qualifications